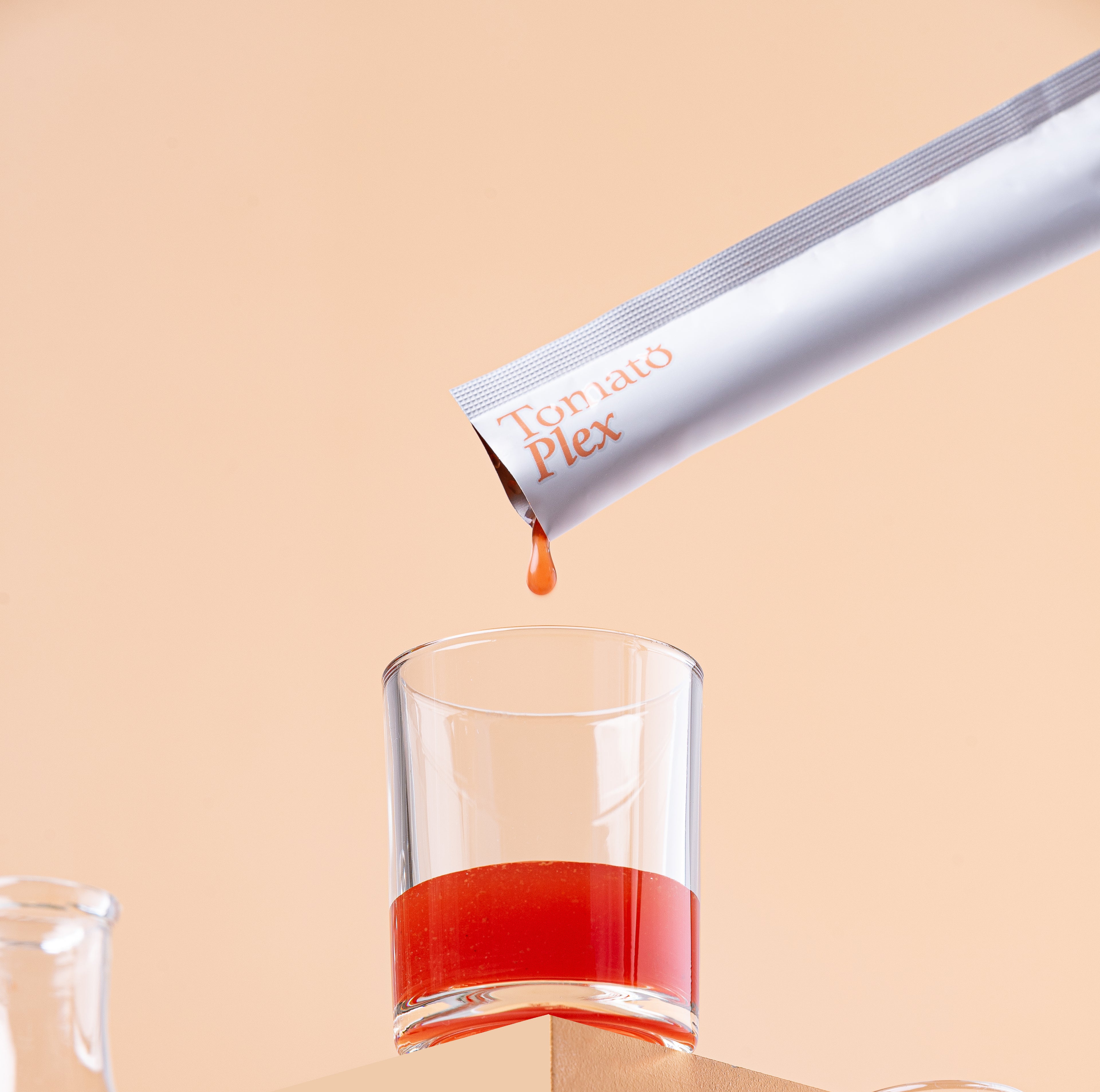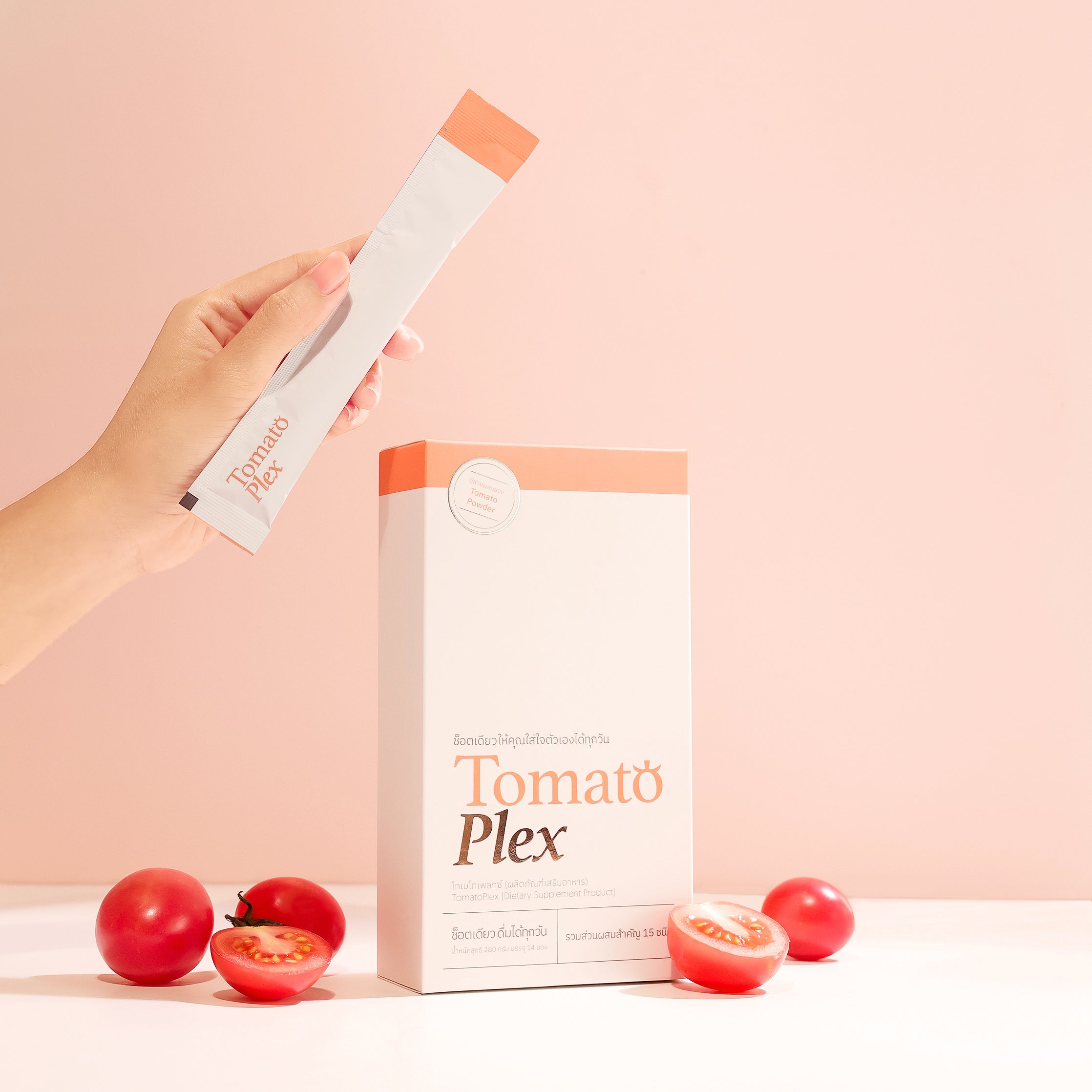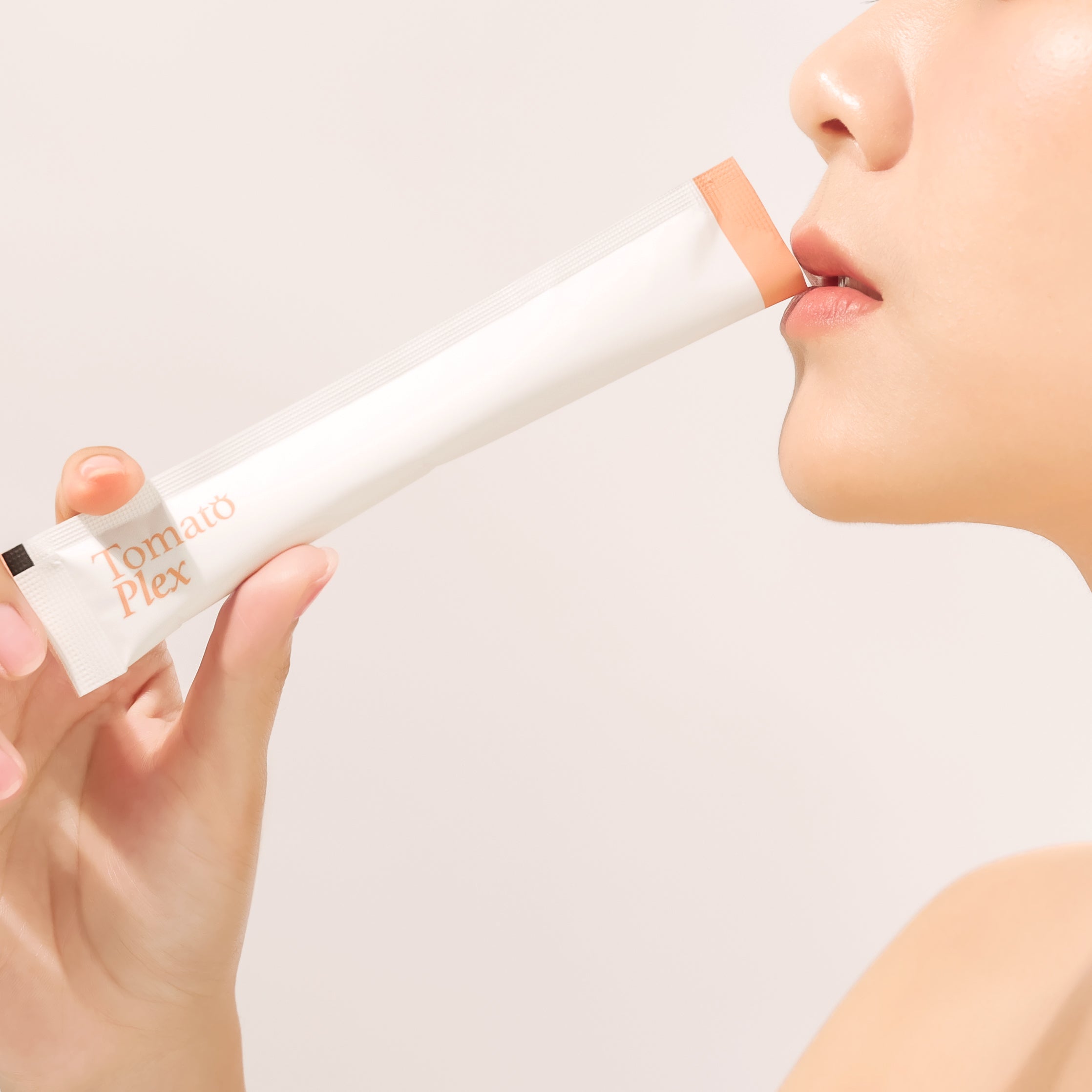 One shot for radiant skin
𝐓𝐨𝐦𝐚𝐭𝐨𝐏𝐥𝐞𝐱
( Dietary Supplement Product )
One shot for radiant skin
𝐓𝐨𝐦𝐚𝐭𝐨𝐏𝐥𝐞𝐱
( Dietary Supplement Product )
One shot for radiant skin
𝐓𝐨𝐦𝐚𝐭𝐨𝐏𝐥𝐞𝐱
( Dietary Supplement Product )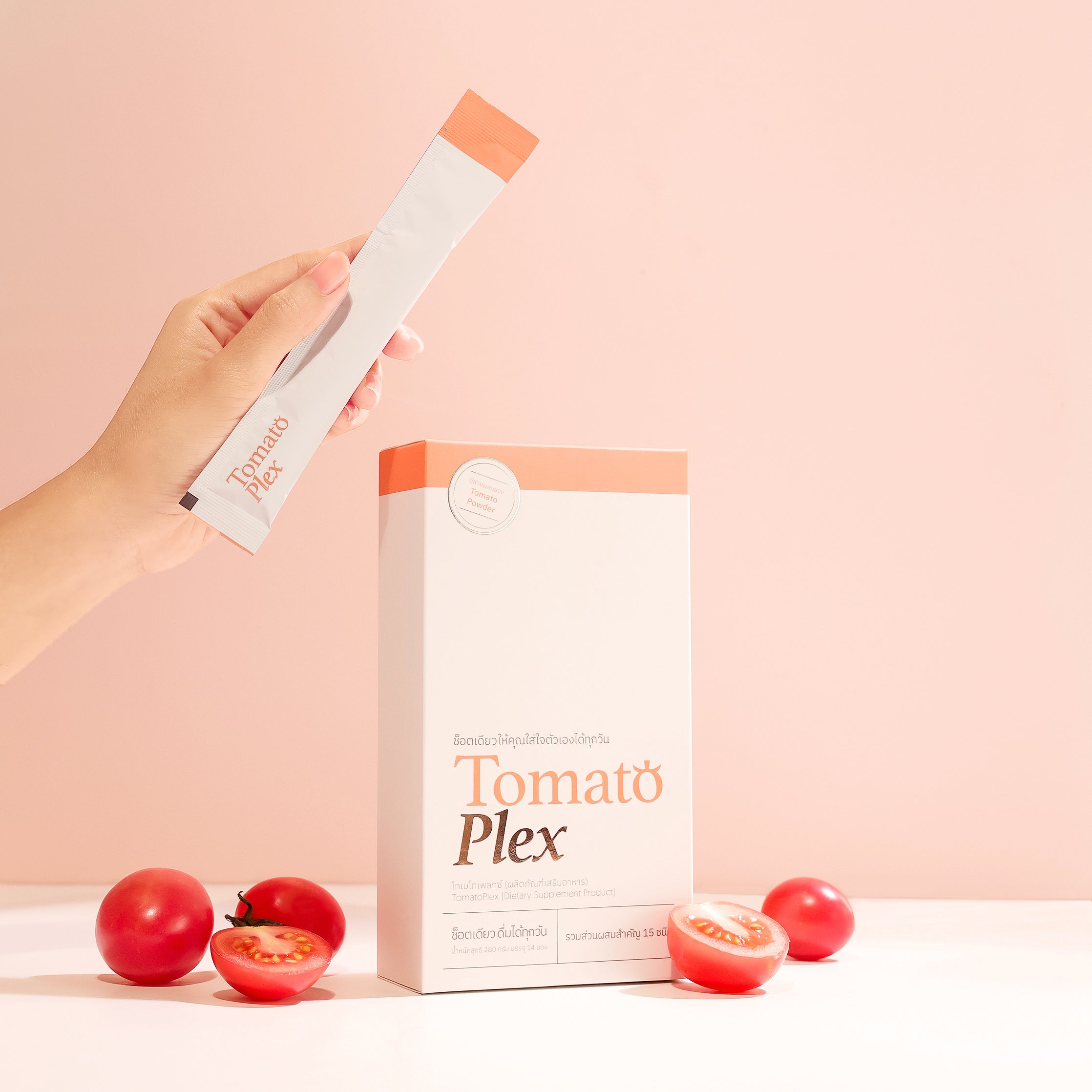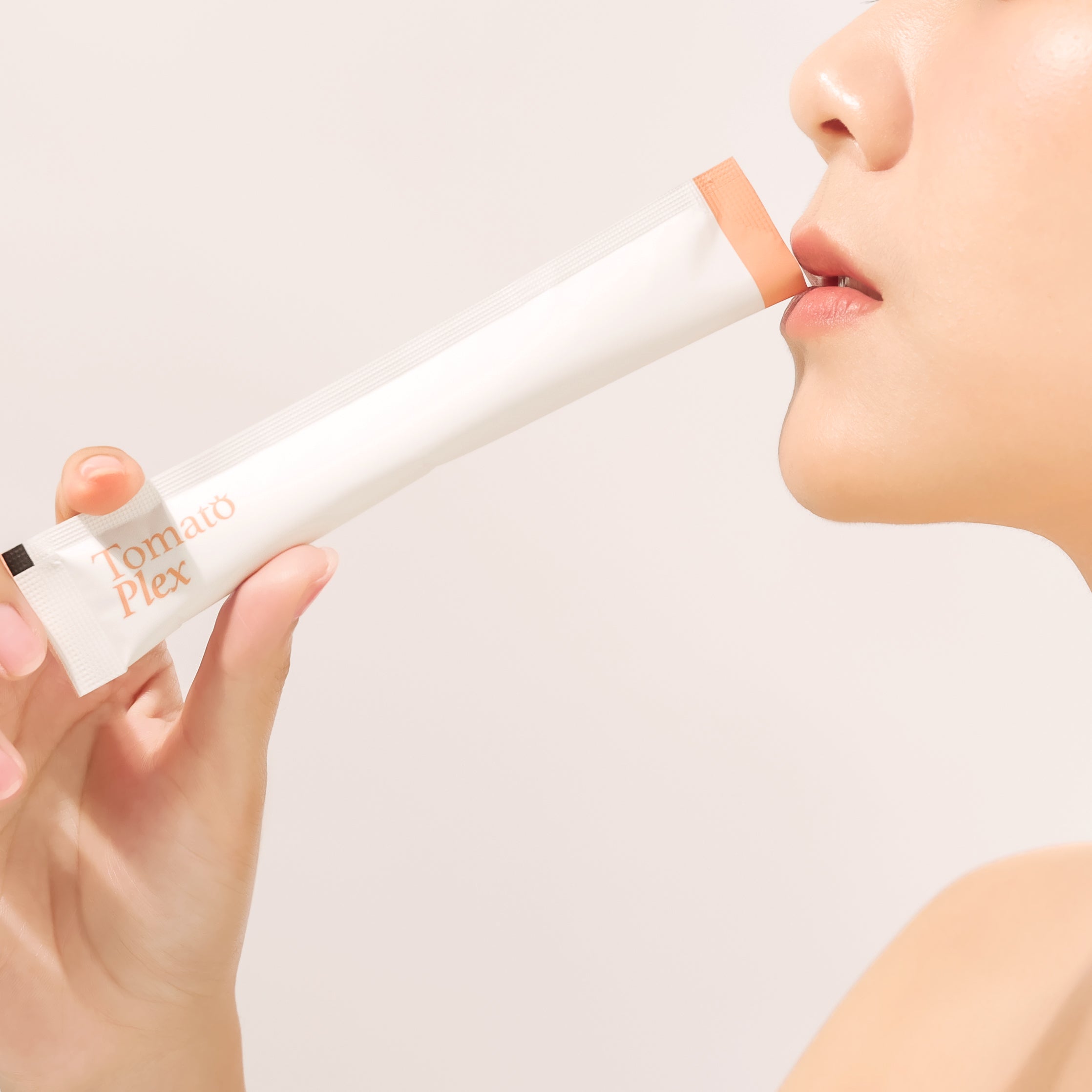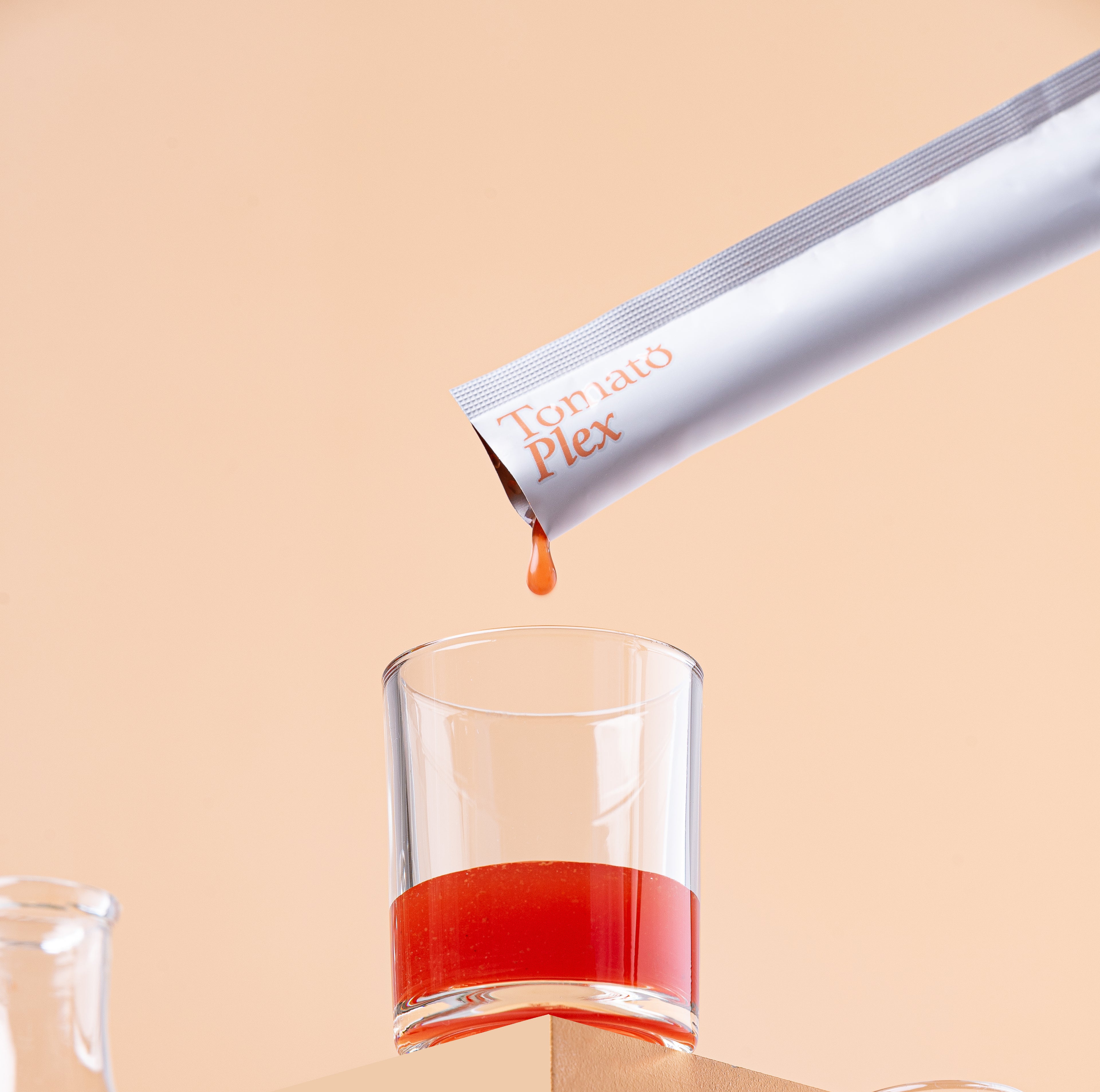 Skin that is constantly treated with PhytofloRal® ( the main premium extract in Tomato Plex ), the inner skin layers are strengthened, and the outer skin looks plumped, wrinkles shallow and dark spots look faded. Another property of PhytofloRal® can help to protect the skin from UVA UVB rays, acting as a skin shield, and prevent various pollution from harming the skin layer and also reduce the creation of skin pigment. The result is that the skin looks radiant and healthy.
HOW TO USE
Dietary supplement in the form of ready-to-drink beverage.
▪️ Can tear 1 ready to drink pack per day.
▪️ Take after meals for better absorption.
▪️ Food supplements should be taken continuously for healthy skin.
PhytofloRal®
Prevent free radicals from sunlight, and protects skin from UVA/UVB rays and pollution, that will hurt the skin layer and inhibit the process of melanin pigment synthesis.
Premium extract Extracted from semi-ripe tomatoes It can be harvested only 1 month a year. It is a seasonal ingredient that contains important substances like Colorless Carotenoids as the main ingredient in Tomato Plex, which has many properties that help make the skin glow, clear, youthful, and help revitalize the skin from the inside to the outside.
Formulated by a Thai medical team in collaboration with Japan. There is research on the results and has passed product quality inspection standards from Japan.
Active Ingredients
Red Orange Complex : Increase radiance naturally.
Grape Seed Extract : Reduce damage from free radicals destroying the skin layer.
Astaxanthin : High performance anti-oxidant.
Rose Extract : Skin is moist, delicate and smooth.
Glutathione Synthesis : Even skin tone and reduce dark spots.